Want to gain masses of reliable know-how on substrate, wood fungi or mycelium production?
Fed up with the internet overload of information on mushroom growing or mycelium production? Don't know who to believe anymore? In order to run a profitable project or business, you would prefer to have the right information, practical experience and best-practices to work with right away?

If you struggle with questions such as
Let Mycelia's industrial spawn production site be your playground
and join one of our group courses. To begin with, let us introduce you our course on the production of substrate and wood fungi such as Oyster mushroom, King Oyster (Eryngii), Shiitake, Hericium, Nameko and many other species. You will get a state-of-the-art overview of the current specialty mushroom industry thanks to theory lessons, exchange and practice. After this essential basic formation, producers can delve further into the advanced mycelium production course.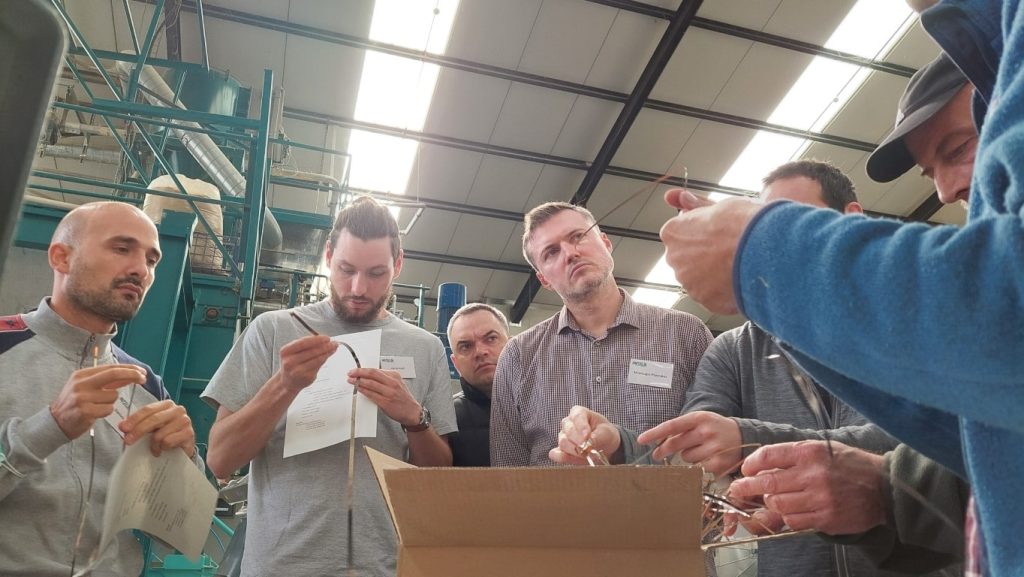 Check out the
next courses
Substrate and Wood Fungi Production
Substrate and Wood Fungi Production course (September '23)
Substrate and Wood Fungi Production course (November '23)
Mycelium Production course (November '23)
Tell me and I forget, teach me and I may remember, involve me and I learn.
– Benjamin Franklin, American polymath
Group courses in
the most unique

learning environment on fungi worldwide
Over the years, many of you have come to our training centre.
Since November 2011, our pioneer Mycelia School was organising group courses on the production of spawn, and sterilized substrates and lignicolous fungi mushrooms, which cover the whole production cycle from sawdust to specialty mushroom.
With this Academy, we continue the tradition: we share knowledge.
If your goal is to earn back the investment for this knowledge
You are the ideal participant for our courses