All you need to know about the production of substrates and lignicolous mushrooms
Fed up with the internet overload of information on mushroom growing? Don't know who to believe anymore? In order to run a profitable project or business, you would prefer to have the right information, practical experience and best-practices to work with right away?
What if you did not know the ins and outs of these contents?
Discover our course program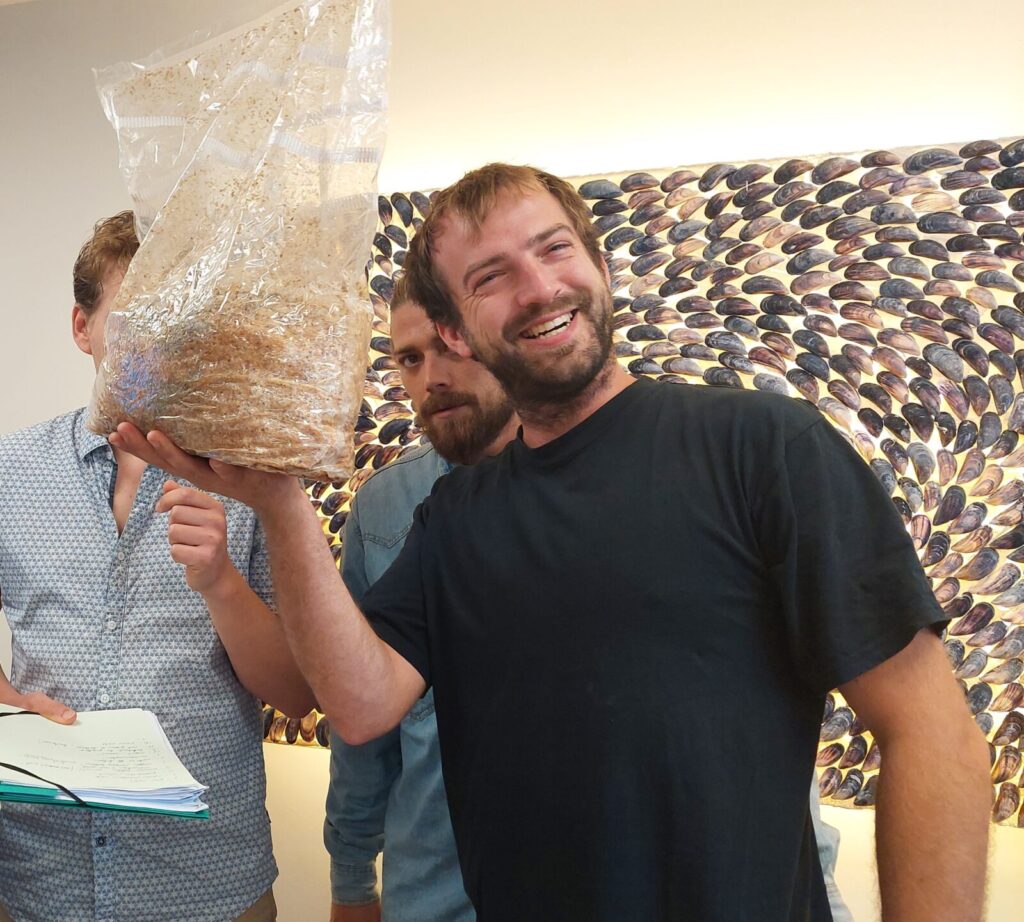 Substrate and Wood Fungi Production course (November '23)
Substrate and Wood Fungi Production course (May '23)
Substrate and Wood Fungi Production course (September '23)
Substrate and Wood Fungi Production course (March '23)
Subscribers get the news first.
We will re-open the registrations to our on-site courses very soon.
 Subscribe our newsletter to get the first hand news and grant your spot!
The program has been developed by Magda Verfaillie and Kasper Moreaux, directors of Mycelia, in close collaboration with their team and experts such as Jürgen Kynast. This highly regarded engineer has a broad-spectrum scientific background in combination with extensive experience as a grower and a substrate producer of specialty mushrooms.
What our participants say about the course
"Thanks for your lessons, theoretical and practical and a very special thank for being so open and sharing with me your own experience in many interesting talks. This is worth a lot for me and I really appreciate your philosophy of sharing."
Meet
the most unique

learning environment on fungi worldwide
Looking for the full package?
Enjoy 2 intensive and productive weeks of course on substrate, wood fungi and mycelium production in our facilites.
You attend both of our courses in November and get € 449 discount (10% off in both courses!). Use the coupon code COMBO2023.